Furstenhof Hotel
Furstenplatz 3
40215 Duesseldorf
Germany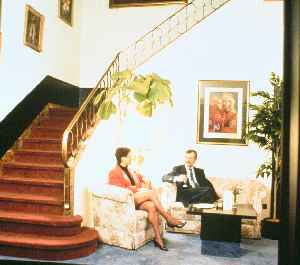 The Fürstenhof Hotel in Duesseldorf has a distinct old-fashioned charm, but it still offers contemporary comforts and modern amenities. Beneath the elegant and gorgeous facade there are large, soundproofed guestrooms featuring balconies, color TV, and mini-bars.
The hotel is located in the middle of Dusseldorf, yet in a quiet setting. Just minutes from the Königsallee and the Central Train Station, 25 minutes by public transportation to the fairgrounds, 5 minutes by car to Düsseldorf Südring and 25 minutes to the airport. You'll start the day fresh and with energy after having a copious breakfast buffet. During the day, guests can unwind in the sauna, have a workout in the gym, and in the evening, they can sip a cocktail at the hotel's bar. The hotel also offers business facilities, child care services, and non-smoking rooms. Pets are welcome.
Major credit cards are accepted.