Queens Hotel
Tiergarten Strasse 117
30559 Hannover
Germany

Back to hotels in Hannover list -----------------------------------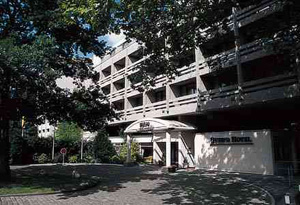 Located next to a 110 hectare zoo, the Queens Hotel offers a quiet location for your stay in Hannover. It also provides easy access to the fairgrounds and city centre and has convenient conference facilities for any kind of events.
The rooms are nicely arranged and well equipped with standard facilities for your comfort. Guests can enjoy the following amenities: a health club, sauna, sun beds, bar, and a restaurant serving a varied menu of regional and international specialties.
The 7 conference rooms of the hotel are fully equipped, well illuminated, and are ideal for any kind of events of up to 350 people.
The hotel accepts the following credit cards: American Express, MasterCard, EuroCard, JCB, Dinners Club, and Visa.