Located in the very heart of Munich, the family-managed Jedermann Hotel boasts a convenient setting for easy access to business projects in the city center or to shop or sightsee in the gorgeous Munich. The pleasuerable and cosy hotel featuring a great ambiance was selected as one of the most popular hotels by users of the Mitsubishi Electronic Hotel Guide.

Guests may select from the hotel's 55 well-equipped rooms featuring en-suite bathrooms, radio with alarm clock, telephone, dataport for modem (some guestrooms offer spacious workdesks with excellent lighting), and SAT-TV. Adapters and modems may be rented at front-desk. Several rooms feature air conditioning and wellness shower. Majority of guestrooms feature 2 bathrooms: one for showering, and the other one for the toilet, as well as a safe-deposit box and hair dryer. Guestooms that feature just a washbasin or shower are available as well. In case of those rooms, toilet and shower are shared in the hallway. Television and public phones are available in the lobby. Nonsmoking rooms are available in all categories.

Dining and relaxation:

Free internet and e-mail access from the guest computer in the lobby 24h a day. WiFi connection free of charge
Lobby with TV and telephone cabin.
Guests will enjoy breakfast buffet in the pleasantly-decorated breakfast room.
The excellent Bavarian beer, fine German wines and "Sekt", but also coffee, tea, non-alcoholic drinks, as well as the traditional long drinks are served in our cozy bar at very modest prices.
If you want to have lunch or dinner, the hotel's staff will be happy to reserve a table for you in a traditional Bavarian "Gasthaus" or in any other type of restaurant located near the hotel.

Facilities available to guests:

Cots are available.
Meeting rooms
Garage
The hotel accepts Maestro, Visa, Euro- and Mastercard, JCB credit cards.

---
Prices
Prices are per room per day including tax.
Well-liked, tasty buffet-breakfast is included.
Supplements:
Cancellation Policy:
Cancellations can be made 6 days or earlier prior to the guest's arrival to the hotel without any charges.
Later cancellations or no-show will require charging for the first night.
---
Rooms
All rooms with bathrooms are equipped with:

Private bathroom with shower (most rooms)
Hair Dryer (some rooms)
Air conditioning and wellness-shower (some rooms)

Satellite TV
Direct dial telephone
Data socket for modems

Double-glass windows
Large writing desks with good lighting (some rooms)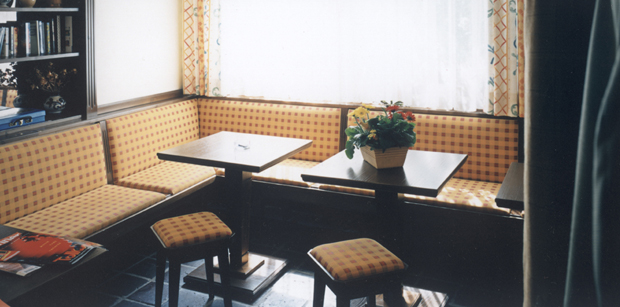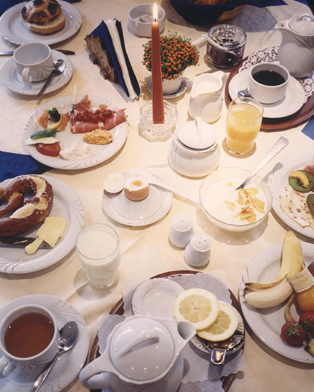 Back to the top
---
Location
The Jedermann hotel is located in the city center, about 5 minutes from Munich central train station, between the Oktoberfest field and the new European Patent Office.

Directions

By car
No matter if you're coming from Salzburg, Nürnberg, Frankfurt or anywhere else, all highways end in Munich's "Mittlerer Ring", a motorway that circles the city. You can now either follow the signs to Munich's central train station "Hauptbahnhof"; Bayerstrasse is the street south of the central station. Or remain on the Mittlerer Ring until you arrive at a bridge called "Donnersberger Brücke" (please see map). Landsberger Strasse is the continuation of Bayerstrasse, so please stay on Landsberger Strasse in the direction of city-center until you reach Bayerstrasse. To unload the vehicle, you can stop for several minutes in front of the hotel.




Click here to see the map


---
Recommended Links